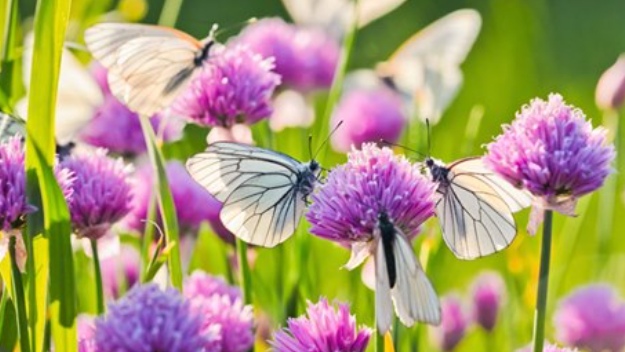 Some plants attract butterflies and other pollinators, turning backyards into heaven on earth
Butterflies add the final touch to your garden and you can get more of these with the help of a few simple plants.
Butterfly bloom time
Do you know there are around 18,000 different species? They go from small blue butterflies to big swallowtails. They all have their own story. Some have made a name with their multigenerational epic migrations. Yes, the Monarch. Other species just fly around for a week.
Butter up for cool butterflies
Some plants can help you attract butterflies. Keep your garden blooming in spring, summer and autumn, and butterflies will keep coming to your yard.
You can choose from host plants, native plants, nectar and food plants. You should also provide protected space so butterflies can stick to their normal lifecycle.
Caterpillars
Caterpillars can munch on everything you plant in your garden. Maintain protected areas with host plants. Butterflies can lay their eggs in these spots.
Plant host plants at the back of the border or on the less suspicious part of the garden shed.
16 perennial plants, herbs, shrubs & trees for butterflies
We have listed some of the best butterfly-attracting plants for your garden:
Perennials
These plants provide great conditions for butterflies and your colorful friends can come over more than usual.
1. Milkweed (Asclepias)
It's a herbaceous perennial plant and migrating monarchs love it. Milkweed grows up to 2-4 feet and works as a host and nectar plant. It blooms in June through August and thrives well in zones 4 and above.
2. Yarrow (Achillea millefolium)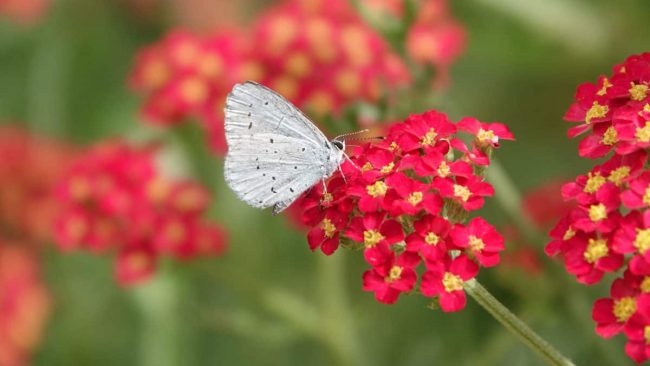 The hardy plant is native to North America. It grows 2-3 feet and blooms from June through September. Its blooms are white, yellow, rose and hot pink. Yarrow tolerates mowing and it's hardy in zones 3-9.
3. Aster (Asteracae)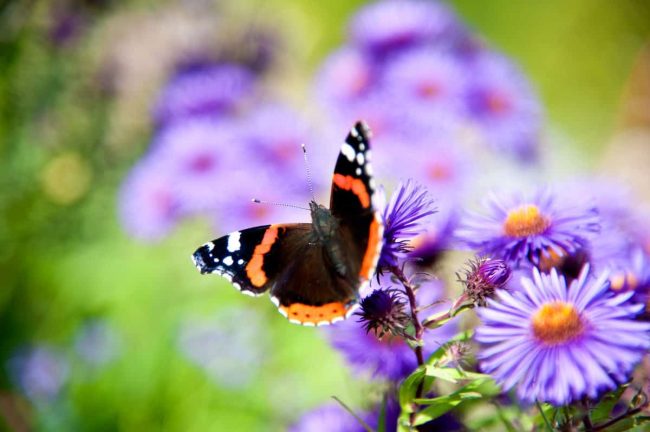 Aster gives you late season color. The plants in this family grow 1-6 feet in zones 3-8. Their blooms come in white, blue and purple.
4. Pearly everlasting (Anaphalis margaritacea)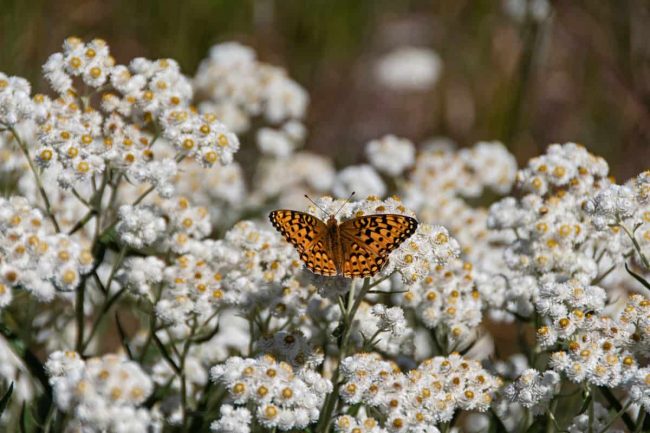 It's native to North America and grows up to 3 feet in zones 2-7. You will love its long bloom time as it blooms from summer through fall.
5. Stonecrop (Sedum)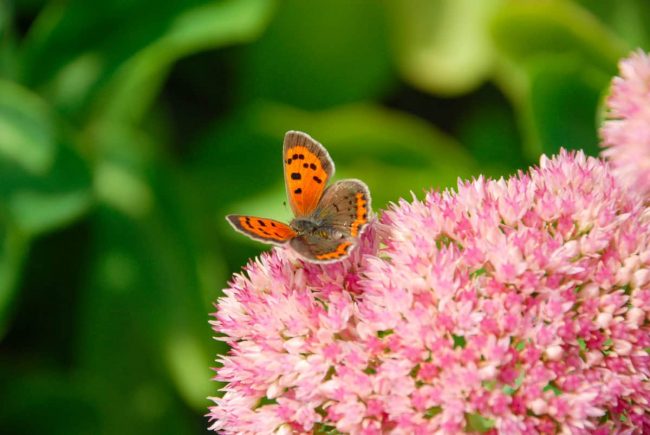 Stonecrop is a low-maintenance succulent and it's tolerant to drought. It thrives well in naturalized rocky setting and grows 6-24 inches in zones 3-9.
Herbs
6. Fennel (Foeniculum vulgare)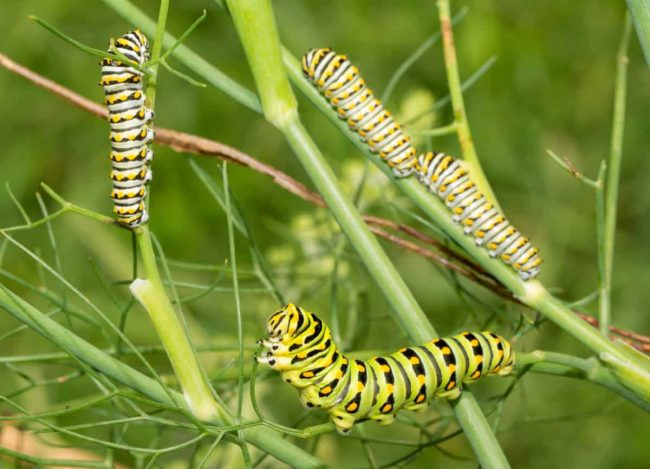 Fennel grows well in zones 4-9 and its blooms grow 3-5 feet. The blooms arrive in midsummer and survive frost.
7. Oregano (Oreganum vulgare)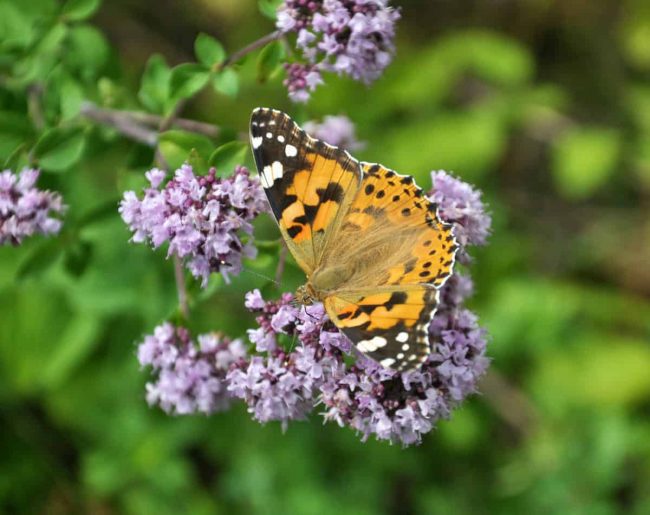 Oregano is magical. It grows 18-24 inches. Its blooms persist summer to frost. Oregano grows well in dry conditions and zones 3-12.
8. Chives (Allium schoenoprasum)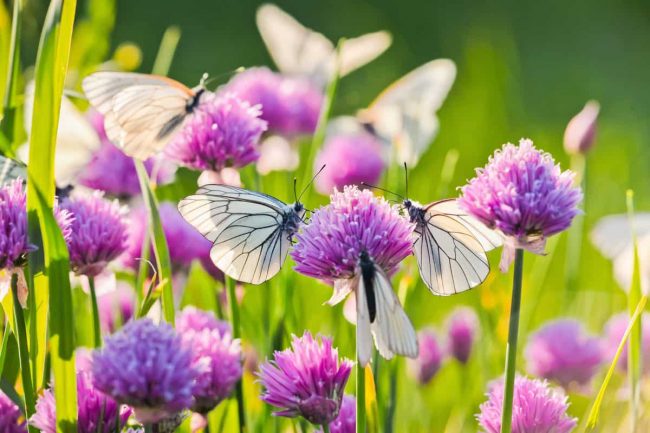 Ball-shaped chive blooms top 18-inch flower stalks over the 12-inch green herb. It blooms in late spring and thrives well in zones 3-9.
Shrubs
9. Butterfly bush (Buddleia davidii)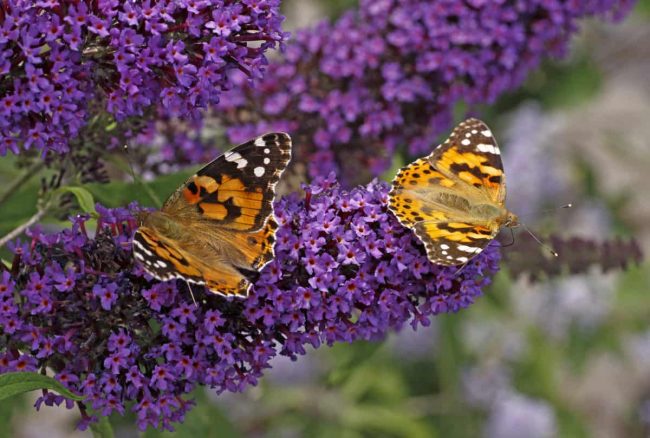 You will notice it by its large blooms in spring and summer. This bush grows 5-8 feet in zones 5-9. In warm areas, these shrubs reach 10-12 feet.
10. Rose of Sharon (Hibiscus syriacus)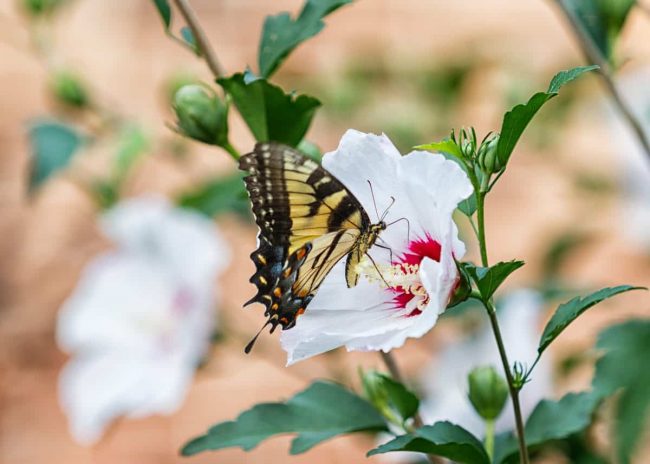 It likes moist climates in zones 5-9. Rose of Sharon blooms large single flowers in July and August. Prune bushier plants and watch them grow 8-12 feet.
11. Summersweet (Clethra alnifolia)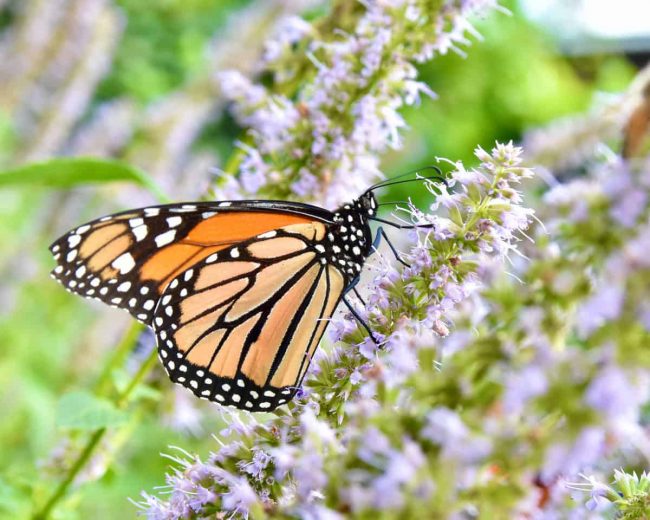 This plant grows 3-6 feet in zones 4-9. Enjoy its blooms in mid to late summer for 4-6 weeks.
12. Elderberry (Sambucus nigra)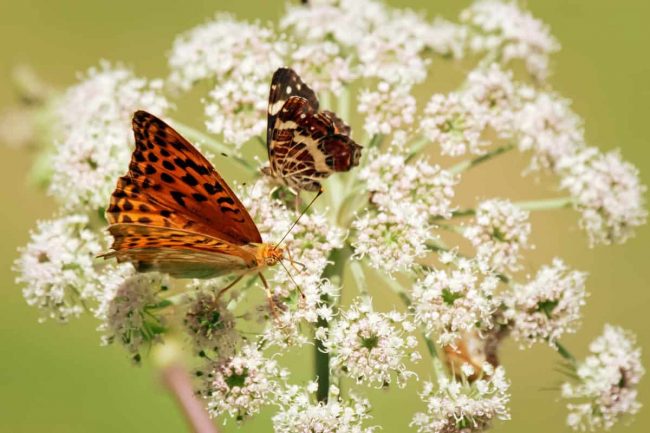 Experts are impressed by its unique scent and great fruits. Elderberries grow up to 20 feet in zones 4-7. They bloom in late spring and early summer.
13. Lilac (Syringa)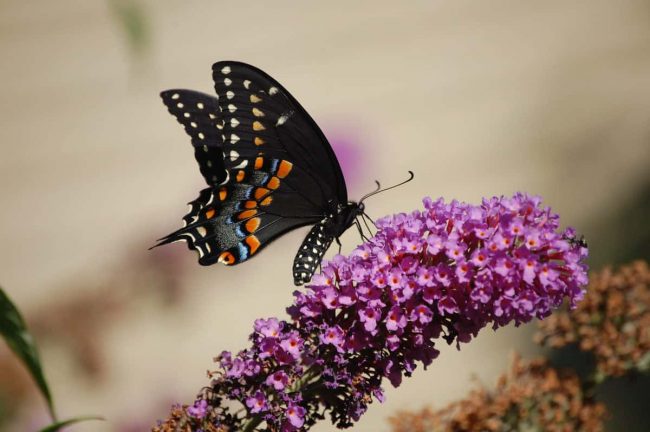 Lilac blooms in April and some varieties bloom in June. You can also grow dwarf lilacs. The plant reaches 12-15 feet and grows well in zones 3-7. It grows better in alkaline soil.
Trees
14. Chokecherry (Prunus virginiana)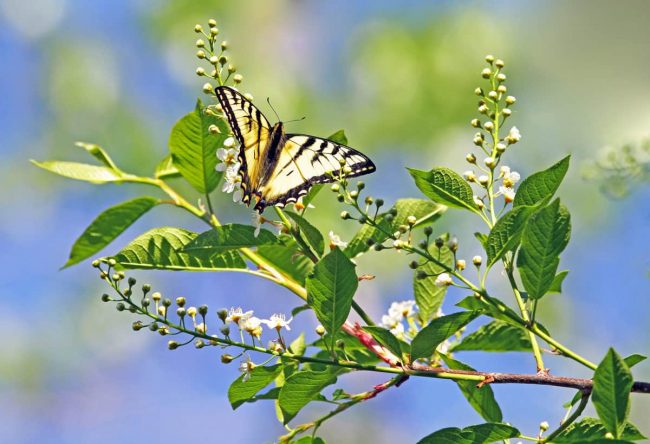 The small tree grows 20-30 feet. Its clusters grow 3-6 inches. The hardy plant blooms May through June and thrives well in zones 2-6.
15. Willow (Salix sp.)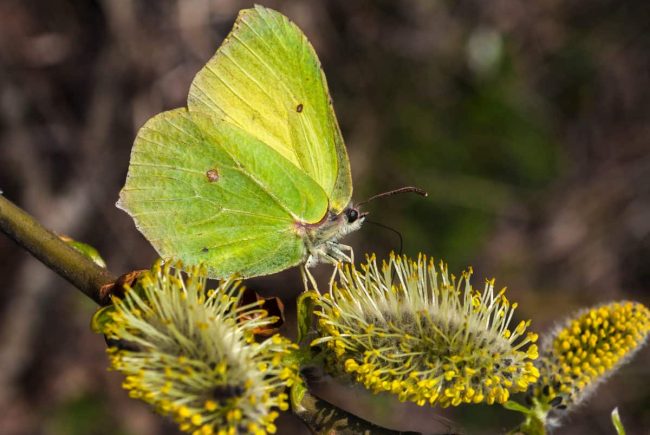 Some species are small shrubs while others grow 70 feet. Willow blooms in early spring and grows in zones 2-9.
16. Crabapple (Malus sylvestris)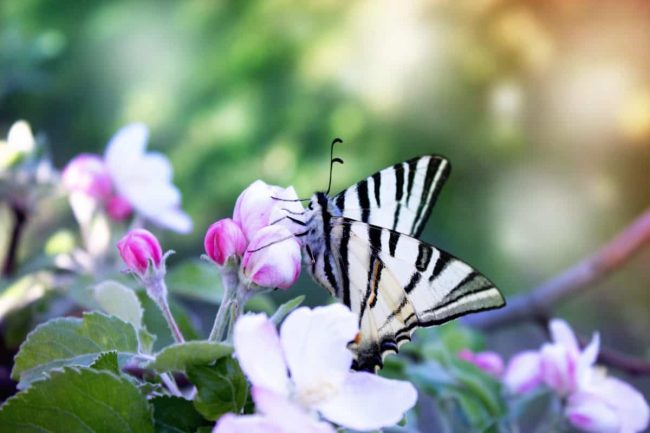 Crabapples give butterflies sanctuary and food. Most varieties grow 14-40 feet in zones 0-9. The plant blooms on last year's wood in early spring months.
Final words
Attracting butterflies has never been easier.
Here are some more tips:
Host plans help you cope with caterpillars
Untidy areas protect butterflies throughout their lifecycle. Pile of grass cuttings work really well.
Butterflies need nectar and food all the time.
Stop using chemical herbicides, pesticides, and fertilizers.
Source: www.gardeners.com