Lauren Warneford is a hero and her story inspired a lot of young women across the world
Miscarriage is the worst nightmare for every woman. Lauren Warneford went through 18 miscarriages and almost lost her hope. In 2017, Lauren and her partner got their miracle baby.
Today, Lauren shares her story to inspire other women to face their fears.
Lauren and Mark were trying to have a baby for 16 years. IVF treatments are really expensive, and the couple spent over $100,000. Unfortunately, Lauren had 18 miscarriages.
Things took a different turn in 2017 and Lauren gave birth to her miracle baby. She was 48 back then and her husband was 55.
Every pregnancy led to a miscarriage at the 14-week mark. Lauren was broken. The poor lady had a serious issue. Have you ever heard of "killer cells"? Protective cells target cancer and other "unfriendly" cells, and in Lauren's case, they also targeted her embryos.
In 2010, the couple decided to stop trying to have another kid.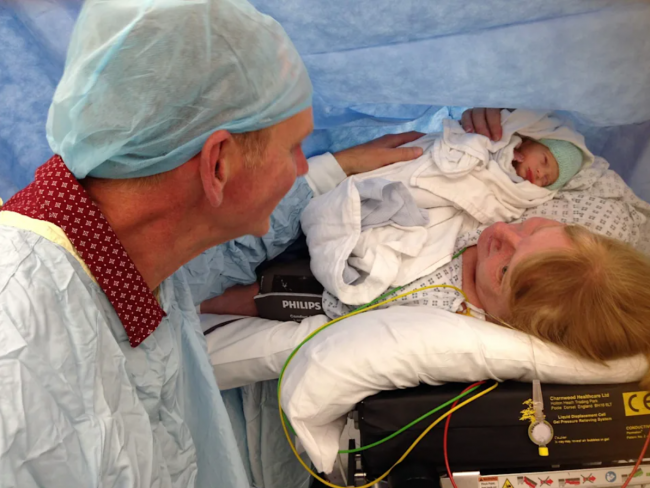 Five years later, the UK couple had a reason to celebrate.
Embryo donation in the Czech Republic. Lauren and Mark had to go. This was their last chance. The treatment did wonders. It was a tense pregnancy but Lauren gave birth to a wonderful baby boy at 37 weeks. The baby was delivered through a c-section.
"I must have done a pregnancy test every day for the first three months," Lauren recalled. "I was absolutely terrified; sometimes, I would take one twice a day. At one point, I had to go to the hospital because I had high blood pressure, and even though the doctor said I was okay, and the baby was fine – I didn't leave because I was terrified."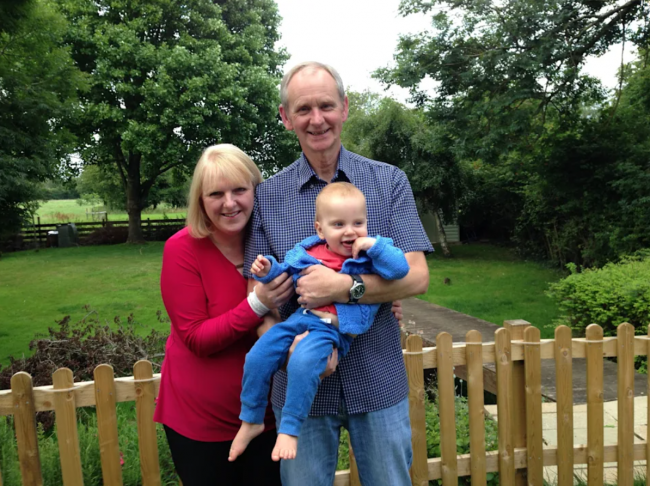 Lauren and Mark were able to hold a beautiful baby in their hands. Parenthood is filled with challenges. Lauren and Mark aren't as energetic as young parents. Strangers often think they are William's grandparents.
But, William is worth every struggle they have.
This is probably the most inspiring story you will ever read. If I could give you an advice, I'd say that you should never ever give up. Lauren and Mark are living their dream. These wonderful people became parents just because they didn't give up.
Last summer, Lauren released her book Baby Dreams. She shared her heartbreaking experience and wrote about all the miscarriages and lost hope she had to deal with for a decade. This was her way of motivating others to keep fighting.
"I want to help others who are struggling – I don't want women to suffer in the way that I did," she says. "Now my mission is to help other women. I don't want them to suffer. I think if women were to talk about this more often and being more open it wouldn't be so taboo and it would help society. I would like to address that and help women feel more comfortable." 
Lauren and Mark say they are a perfect family now. The caring mother feels complete now. What else could she ask for?
Source: www.independent.co.uk