Art of Cooking Perfect Air Fryer Salmon
Salmon has long been celebrated as a delicious and nutritious choice of fish. With the advent of modern cooking techniques, the air fryer has become a game-changer in the culinary world, making it easier than ever to prepare this delectable seafood. In this article, we delve into the wonderful world of air-fried salmon, offering you not only a tantalizing recipe but also insights into the benefits of consuming this omega-3 rich delight.
Unveiling the Benefits of Air-Fryer Salmon
1. Healthiness and Nutritional Richness
Salmon itself is a nutritional powerhouse, rich in protein, vitamins, and minerals, particularly heart-healthy omega-3 fatty acids. When air-fried, salmon retains its nutritional value without absorbing excessive oil, making it a wholesome choice for health-conscious individuals.
2. Cooking Simplicity and Time Efficiency
Air frying salmon is a breeze even for the busiest of individuals. The quick cooking process of the air fryer ensures that your salmon is ready to serve in a fraction of the time it would take with traditional methods. This makes it a perfect option for those seeking a convenient yet impressive meal.
3. Crispy Exterior, Moist Interior
One of the standout features of air frying is its ability to create a crispy exterior while locking in the natural juices of the salmon. This results in a delightful contrast of textures and flavors, making each bite a savory sensation.
The Ultimate Air Fryer Salmon Recipe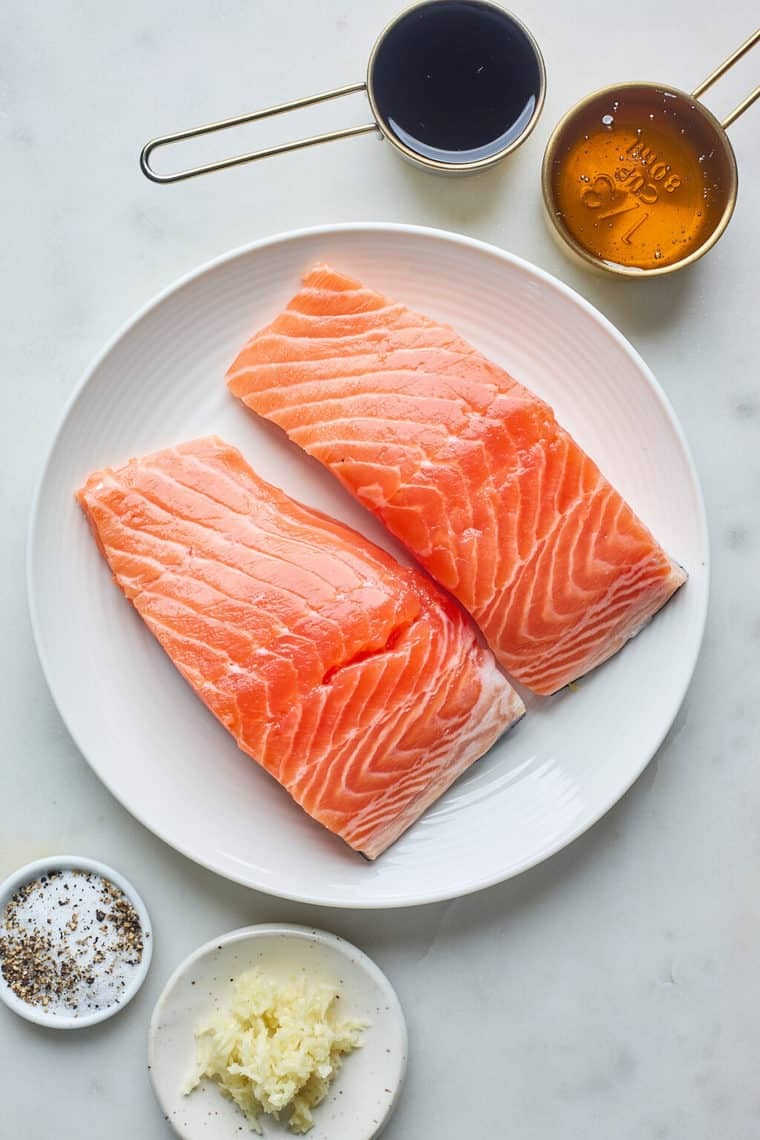 Ingredients:
Fresh salmon fillets
Olive oil
Lemon wedges
Minced garlic
Paprika
Salt and pepper
Instructions: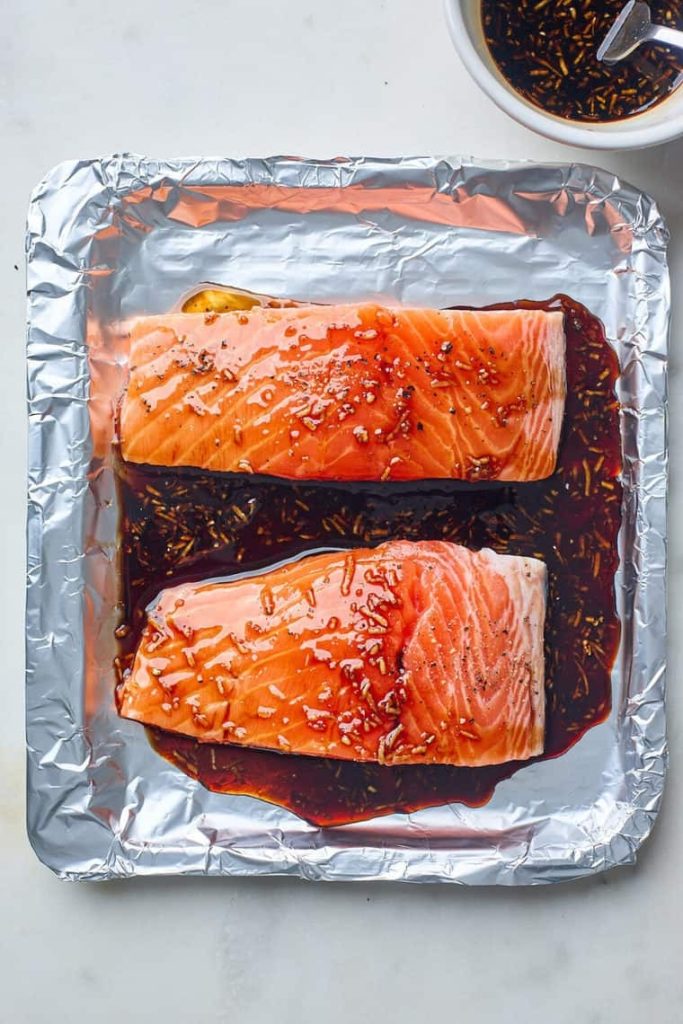 Preheat Your Air Fryer: Begin by preheating your air fryer to 375°F (190°C) for a few minutes.
Prepare the Salmon: Pat the salmon fillets dry with a paper towel. Rub them with a mixture of olive oil, minced garlic, paprika, salt, and pepper. Let them sit for a few minutes to absorb the flavors.
Air Frying: Place the seasoned salmon fillets in the air fryer basket in a single layer, ensuring they are not overcrowded. This allows for proper air circulation and even cooking. Cook the salmon for about 10-12 minutes, depending on the thickness of the fillets. Remember to flip the fillets halfway through the cooking time for uniform crispiness.
Serve with Zest: Once the salmon is golden brown and cooked through, remove it from the air fryer. Squeeze fresh lemon juice over the fillets to enhance the flavors and add a burst of freshness. Serve immediately and relish the crispy goodness.
Elevate Your Culinary Experience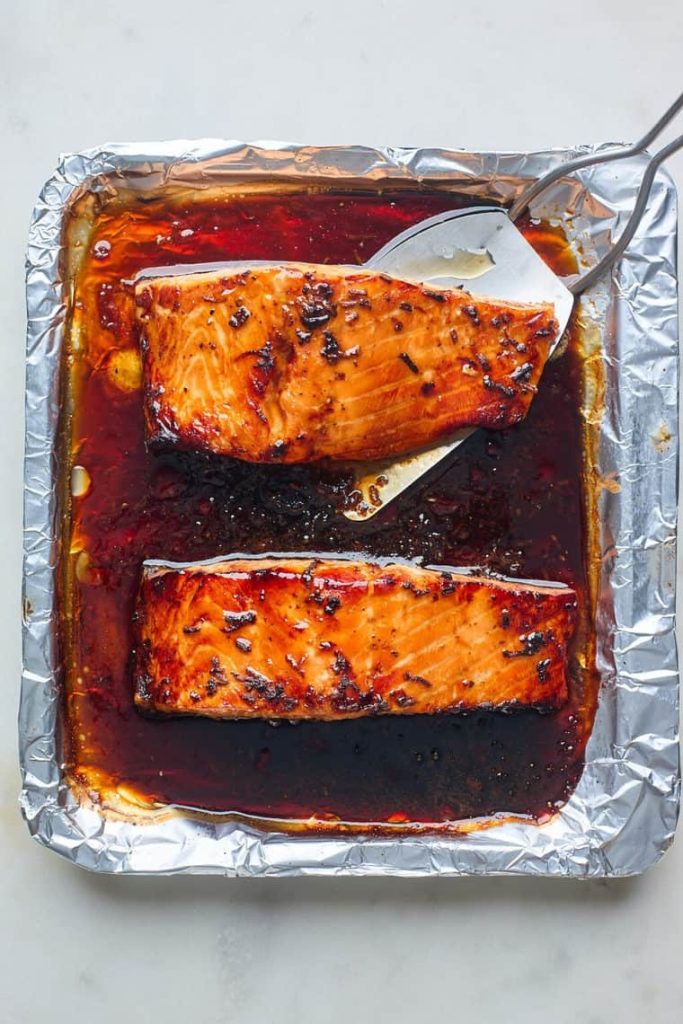 Air-fried salmon opens up a world of culinary possibilities. Whether served as the centerpiece of a wholesome dinner or added atop a vibrant salad, its versatility knows no bounds. Experiment with different seasonings and marinades to create a personalized touch that suits your taste buds.
Conclusion
Incorporating air-fried salmon into your repertoire is a decision backed by both taste and health considerations. Its succulent taste and nutritional benefits make it a star on the dining table. With the air fryer taking the culinary realm by storm, you can indulge in your favorite salmon dish without the guilt of excessive oil consumption. So, gather your ingredients, preheat that air fryer, and embark on a culinary journey that's both delicious and nourishing.